Daily life for Georgiana in November 1839
In November 1839 Georgiana received the sudden and very surprising news that her sister Mary Kennedy had arrived in Perth. A passing soldier brought this information on the same day that her mother's letter arrived saying Mary was on her way to live with the Molloys. The house at Vasse had no window shutters and no accommodation or furniture for a visitor.
As Mr Bletchingdon the carpenter quickly began making some basic items a guest room would need, daily life for 'La Donna' (as Georgiana sometimes referred to herself in diaries) had to go on as usual.  This short extract from her journal gives us a glimpse of her world. (Note her use of the archaic form 'ye' instead of 'the'.)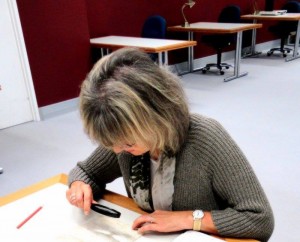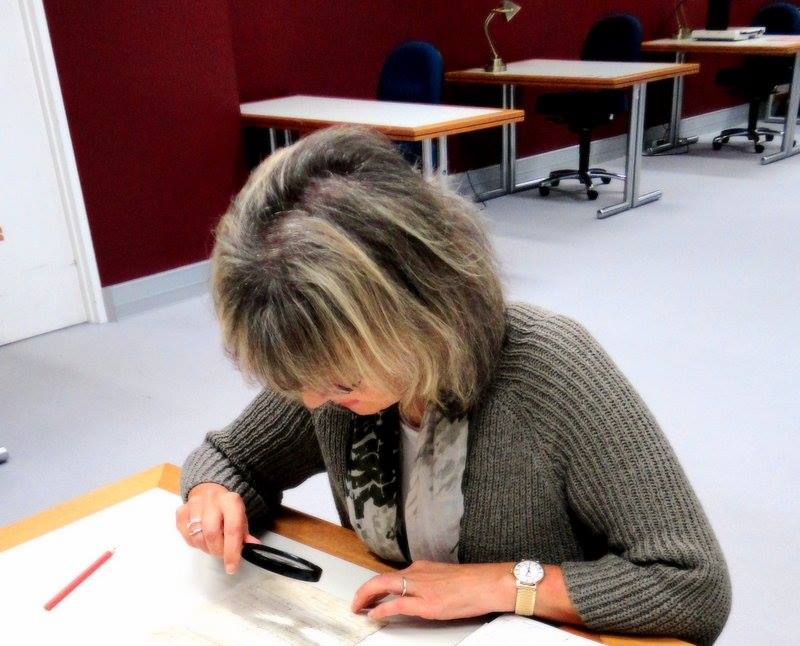 Transcribing one of Georgiana's diaries, 2012
Thursday 21st
Brown clearing near stockyard, Bletchingdon bedstead. Dick in house. In the evening we went to Layman's late grant for Cape Gooseberries.
Friday 22nd
Ironing all day with a furious headache. Brown clearing & planting cabbages. Bletchingdon making washstand. Brown & Bletchingdon at ye saw pit.
Saturday 23rd
Brown clearing. Bletchingdon put up dressing table & finished wash stand. The Express returned from Augusta with a letter from Selina.
Sunday 24th
The Palestine American whaler came in.
Monday 25th
Brown kangarooing. 1 large Boomer. Bletchingdon planing wood for Barracks. Dick cooking & churning. Afternoon Brown & Bletchingdon at saw pit. La Donna churning.
Molloy journals, JS Battye Library, Perth WA ACC 6927A / 2
https://georgianamolloy.com/gm/wp-content/uploads/2015/05/cropped-Georgiana-Molloy-Bernice-Barry-1830-diary.jpg
274
798
Bernice Barry
Bernice Barry
2015-11-24 15:34:57
2018-10-24 12:59:58
Daily life for Georgiana in November 1839