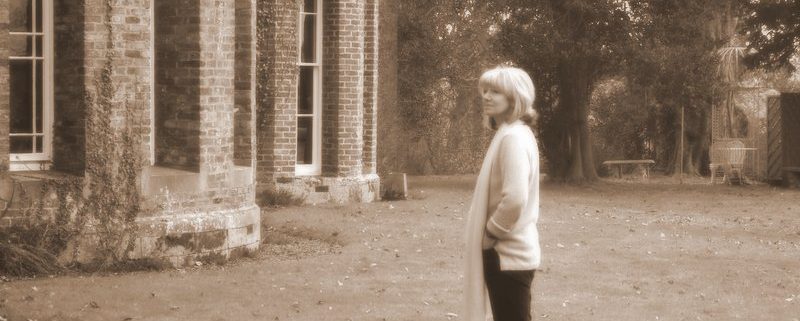 As the weather warms up quickly here in the region where Georgiana spent her last three decades, I'm remembering a visit we made to her childhood home at this time of year.  In the far north of England, not far from the border with Scotland, the village of Crosby-on Eden is in winter's grip during December. The first winter after Georgiana's family moved into their new home, they were cut off completely for a week by heavy snowdrifts. The last time we visited, Mike and I spent two days there and on the second day, when I decided to take some video, the weather was freezing. And I do mean freezing.
I was (foolishly) coatless and my hands shook as I walked around outside, my breath forming white clouds in front of my face and my fingertips wrinkling in the sub-zero temperatures of the early afternoon. I think you get a feeling for the extreme chill that was around me when you look at the video below, with everything blanched and still – trees, paddocks, sky. The clips are very short because I had to keep moving! It means the film is a bit blurry and the quality lower still after being reduced in size for this web page but I want to share just a little of what I captured that day. It was a very special opportunity to spend time inside the house exploring its quiet corners. I hope these images will give you a sense of this lovely place Georgiana called home until she was fifteen.
It was a privilege to walk in the airy rooms and shadowy corridors that have changed very little since she last saw them in about 1820 so my thanks go, as always, to the Sedgwick family for their kindness. If you enjoy the video, please let me know and I'll post more in 2017.
Music credit: "Fear a Bhata" by Sláinte
http://freemusicarchive.org
https://georgianamolloy.com/gm/wp-content/uploads/2016/12/IMG_3581.jpg
606
800
Bernice Barry
Bernice Barry
2016-12-20 12:17:08
2018-10-24 12:59:56
In Crosby Lodge